Hope & healing
starts here...
---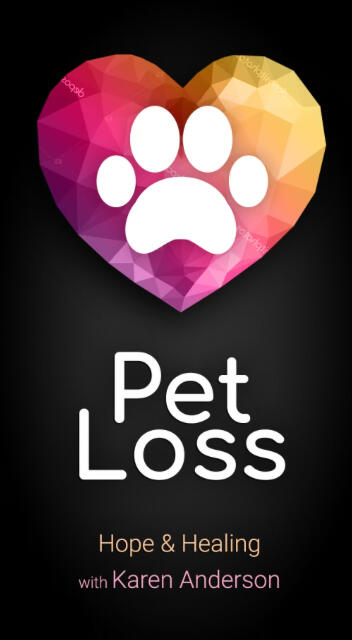 **If you are struggling
with a loss...Get App Now
to help heal your
broken heartNew Web Version
or download to your smartphoneREGISTER for more VIP content.
In the app > Member Content
Web version > Free Sign up**Download Iphone Free
Download Android Free
---
Finding a way
through grief
can be
a lonely journey...
Inside the App:
Articles
Free stuff
Post your pet's photo
Ask the Expert
Events
Training
videos
classes
& so much more
---
"This app is brilliant"
Lisa G.
---
"I was hurting so badly
I didn't know how to move forward until I found this app.
Thank you"
Donna S.
---
**"I love how Karen knows just what I needed to heal." **
~Thomas
---
---
**"If you are struggling with the loss of a beloved pet or anticipating a loss...I can help you find peace
and your smile again"~ Karen Anderson**Pet Loss Specialist
25 years of Award-Winning service
---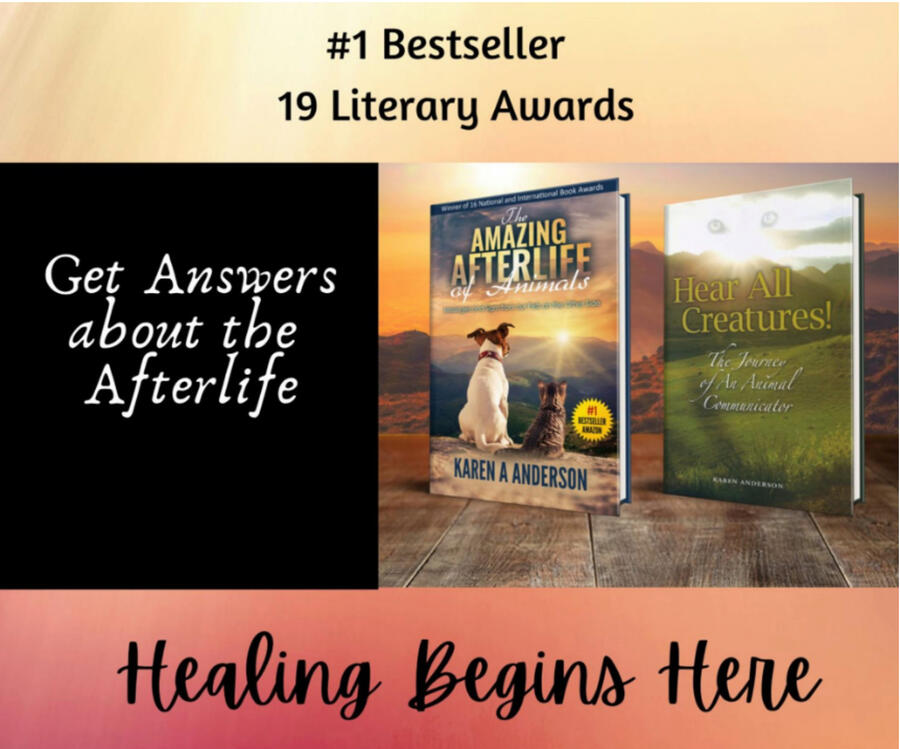 Get yours today!
Order on
Amazon Kindle Audible
---
---
---
Karen Anderson
Pet Loss Specialist & Bestselling Author